PMU team's visit on Aug 07, 2023!!!

Experiential Learning Programme of Bangla Sahayata Kendra (BSK) at Bidhannagar Municipal Corporation (BMC), Kolkata with the students of Sister Nivedita University (SNU), Kolkata.

In the context of the programme, BSK Team, Dr. Arindam Ray, Chief Technology Officer, BSK, Mr. Suparno Roychoudhury, Additional Secretary, P&AR, Mr. Soumya Saha, BSK were present for providing them the necessary guidance to avail youth centric public services. The ELP is a campaign of the BSK to involve students in receiving government services specifically designed for them.

The Chief Technology Officer, BSK has shown a comprehensive presentation about the working process of Bangla Sahayata Kendra, technical challenges, system security measures, e-Wallet system, Bulk transaction handling, reconciliation process, Digitally Signed Certificate (e-Cert) delivery and citizen centric service facilitation process etc.

Smt. Krishna Chakraborty, Hon'ble Mayor (Bidhannagar Municipal Corporation), Shri Sujay Sarkar, IAS, Municipal Commissioner (Bidhannagar Municipal Corporation), Shri. Bivash Kumar Mandal, WBCS (Exe.) Joint Municipal Commissioner, Shri. Nirmal Kumar Das Officer on Special Duty (O.S.D), W.B.C.S.(Exe), Retd. has inspired and explained the other aspects of citizen-centric delivery.

All of the officials and the students of SNU visited Poura Bhawan BSK to learn about the live delivery process of various Government services. BSK Team. They interacted with the citizens and other team members.

It is noteworthy for the Students that BSK provides youth-centric services such as Student Credit Card, Caste Certificates, Manabik, Driving Licenses, Swasthya Sathi, ITI Applications, Kanyashree Prakalpa, Rupashree Prakalpa, etc. among all other multiple departmental services.

Students have got the opportunity to experience live services provided by the BSK Operators at the BSK Center located in Poura Bhawan.

Visit your nearest BSK to avail of various public services from under "One-Roof":  https://bsk.wb.gov.in/findbsk
Click on the following link for details of the PMU team's visit
https://m.facebook.com/story.php?story_fbid=pfbid02CLkbGugBtZUeYkCpnm9mRQzgHP7reTfLTV2PhHzShQAW5C9znf4Du3mtQY1XFgpkl&id=100082891674527&sfnsn=wiwspwa&mibextid=RUbZ1f.
Photo Gallery of the PMU team's visit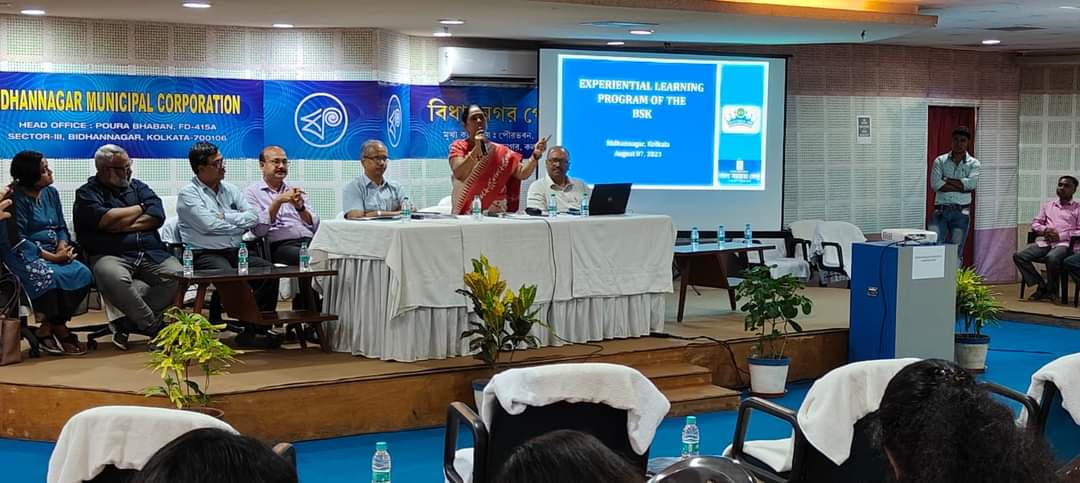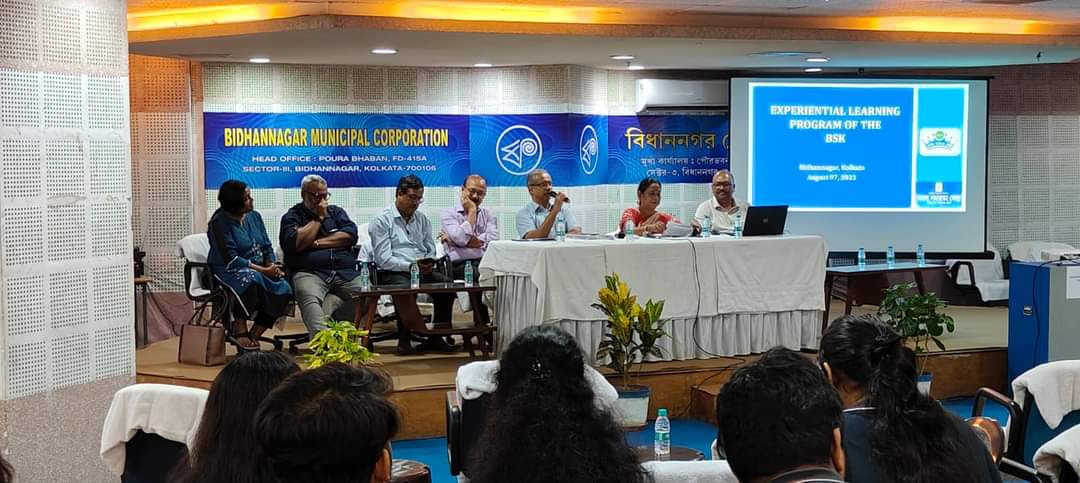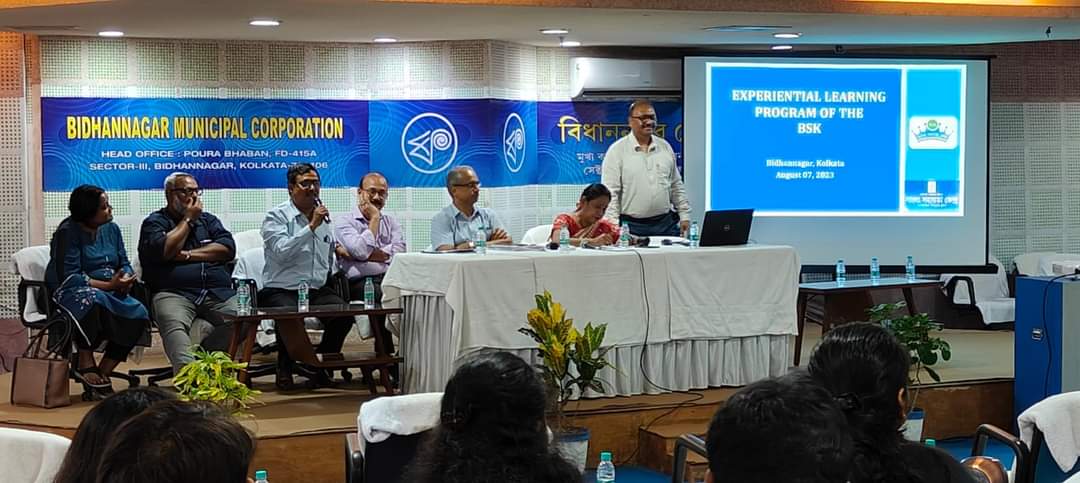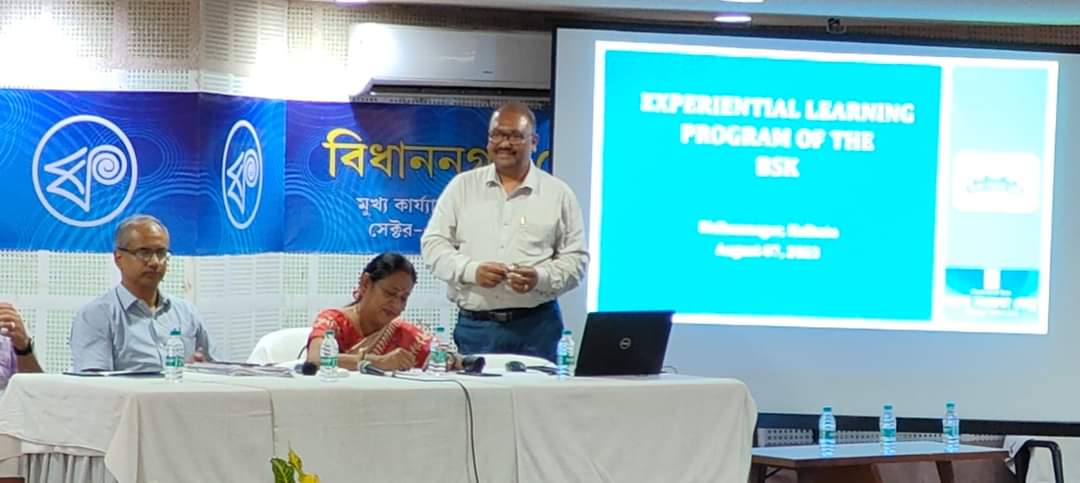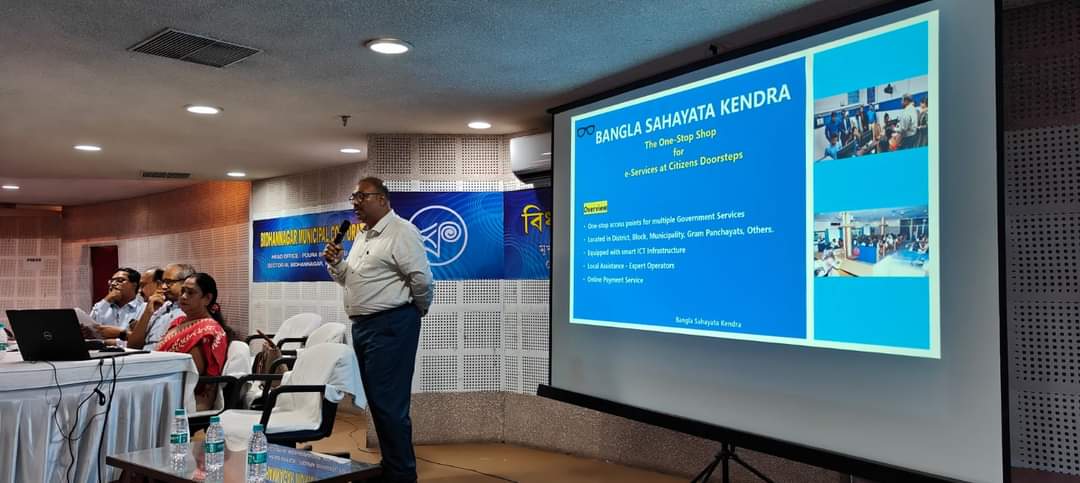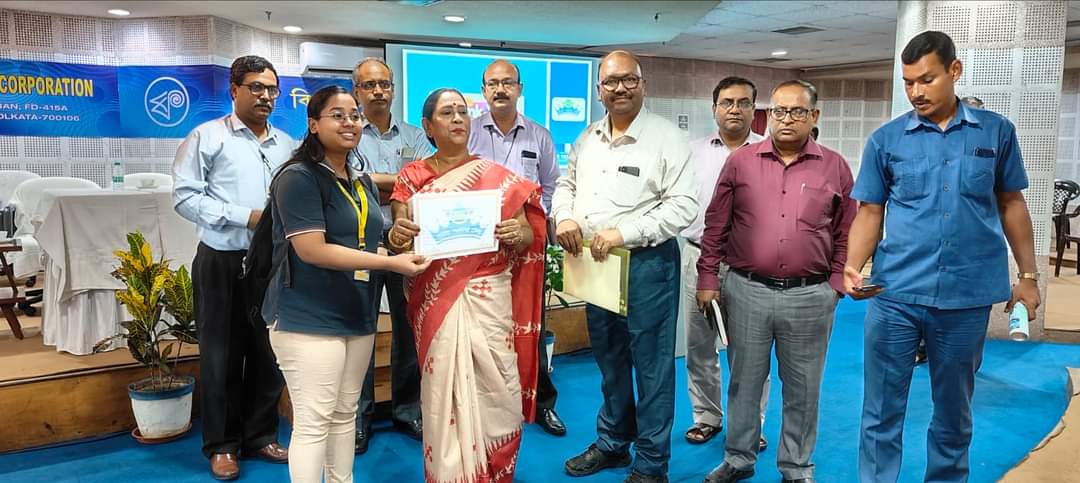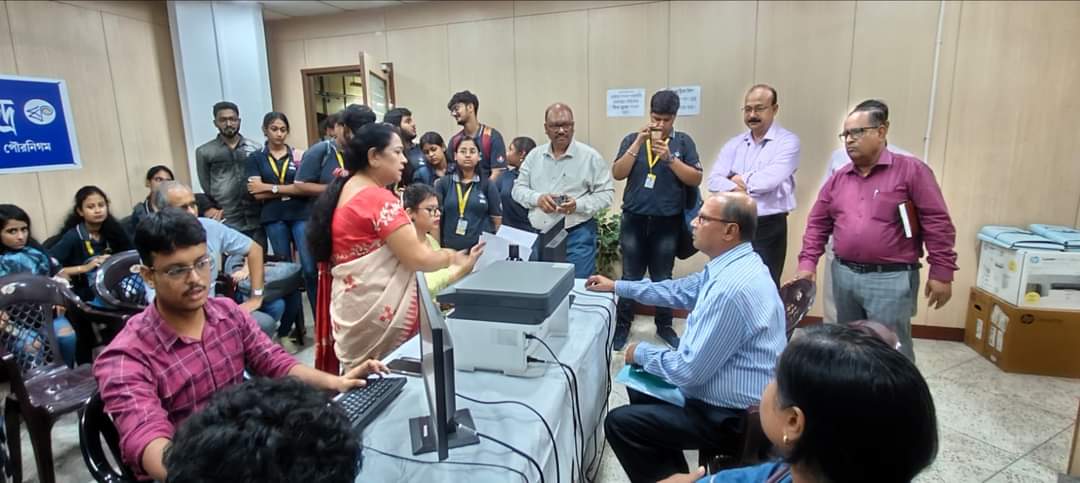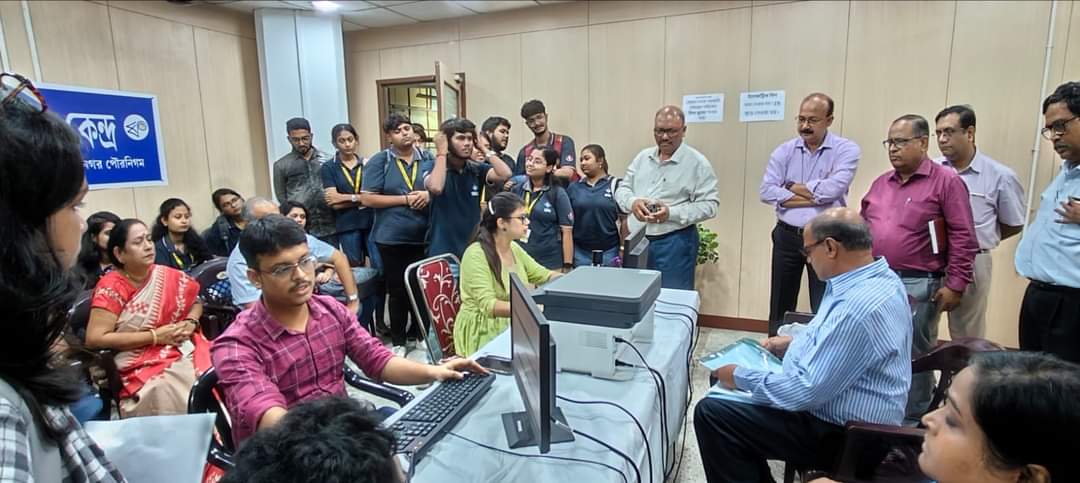 BSK Centres Under Bidhannagar Municipal Corporation
Service delivery Time from 10 AM to 5 PM (except 1st/3rd/5th Saturday , all Sunday & public holidays)
Name of BSK 
Name of DEO 1
Mobile No of DEO 1
Name of DEO 2
Mobile No of DEO 2
FD-415A,Poura Bhawan,SALTLAKE, Bidhannagar Municipal Corporation
SAYONI BHOWMICK
6290158283
ROHAN SAHA
9804795222
BOROUGH I office, Narayanpur, Bidhannagar Municipal Corporation
RAHAN MOLLA
9073177900
MOUMITA DAS
7908207687
BOROUGH II office,Raghunathpur,Bidhannagar Municipal Corporation
BHAGADHAR PATRA
9064168152
SUDIP PANDA
8327816070
For any query please call Aloke Kundu, 9073375434